Each year TAI prepares an annual work plan under the auspices of our ongoing Strategy (2020-2024) that is shaped and approved by the Steering Committee.
The work plan determines how the TAI Secretariat will invest time and money over the next twelve months together with you, our members.
This will be the final full twelve month work plan before we begin discussions around a new strategy.
See our last work plan for reference that just concluded last week of March and our live tracker of progress on that work plan. We will maintain a similar tracker for the twelve months ahead so you can always see the status of what we are pursuing as a collective.
This work plan includes both activities that follow on from the past year and new programming developed together with members according to their priorities.
Members voted on a longer list of options prepared by the Secretariat, then met to discuss and endorse a final plan. Of course, the plan will likely adapt somewhat in practice. It is important that TAI be able to respond to just-in-time opportunities that may emerge.
The Secretariat and members will review progress in Q4. A couple of activities are on hold until that point and will only begin if we have sufficient bandwidth. Other activities may be paused if they are not proving sufficiently useful to the funder community.
The most important criteria used in shaping the work plan are as follows:
Potential to add value collectively to specific priority areas

Each member sees activities relevant to its priorities

Action for each of our strategic pillars: What We Fund, How We Fund, Funder Landscape

Opportunity to learn and build action across geographies

Potential to influence broader funding community actions/thinking
Connecting the dots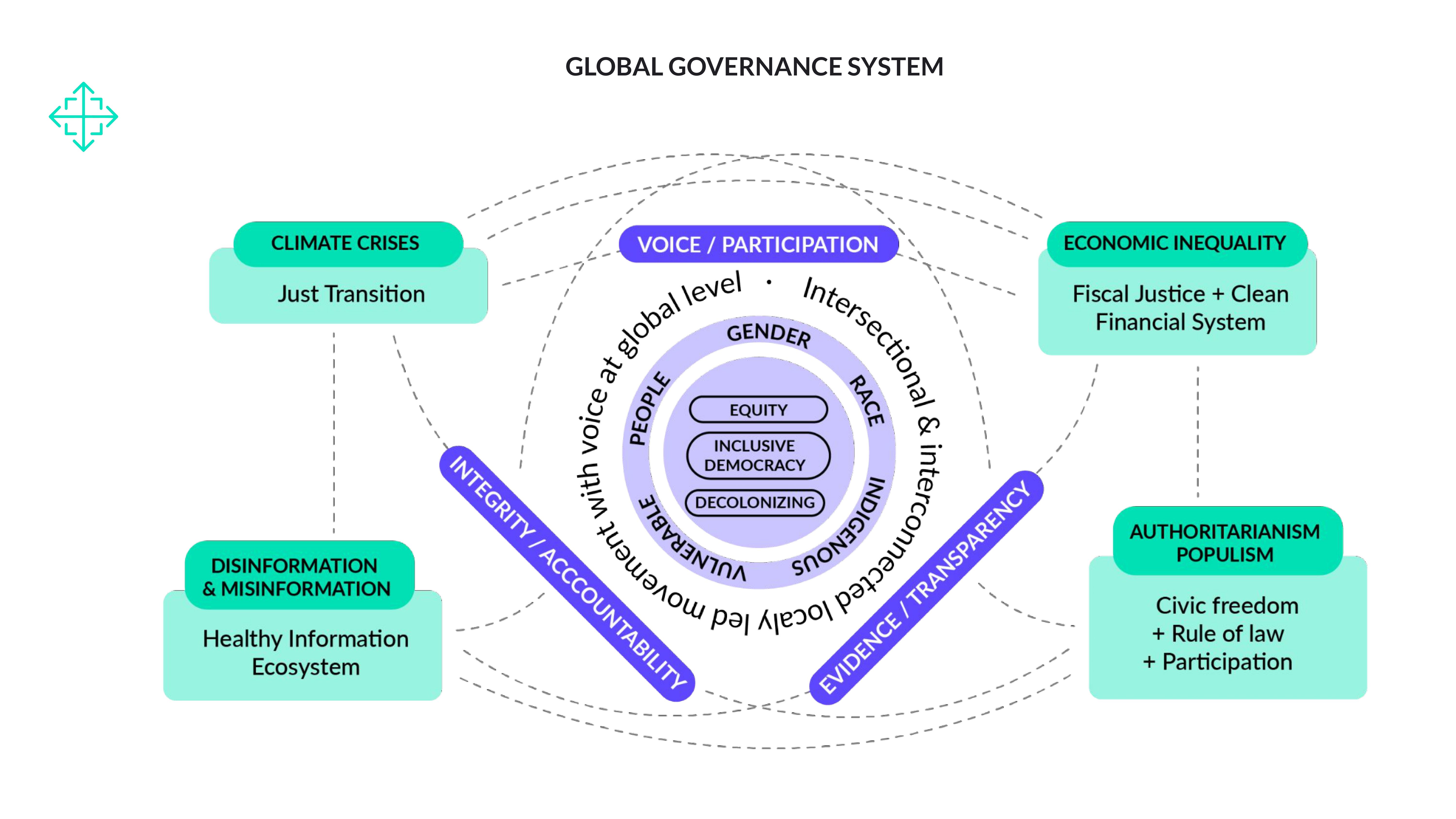 TAI members have identified pressing global concerns that shape their funding choices, as well as forms of collaboration and tools to address these concerns and reach our vision of a democratic world with equity.
The challenges are global but embedded in local contexts. We will connect learning across geographies relevant to our members (such as: Colombia, Brazil, Mexico, Ghana, Nigeria, Kenya, South Africa, Indonesia).
We recognize the intersectionality of the challenges. While activities are listed under the most relevant strategic pillar, we expect that many contribute to multiple pillars in practice and potentially help our membership address multiple themes: pushing back on authoritarianism, securing a just energy transition, building a healthier information ecosystem, and more accountable economic power.