What connects investigations on three nonprofit organizations by India's tax authority? All three of them are seen as opposing the coal mine project of a powerful ally of Prime Minister Narendra Modi. New reporting suggests further politicization of state bodies to more repressive tactics.
---
While the Pope warns of corruption risks in missionary fundraising, the big Giving Direct platform is hit by a $900,000 fraud, depriving families in the Democratic Republic of Congo.
---
Three leading non-partisan anti-corruption nonprofits are publishing over 30,000 financial disclosures and other ethics documents related to White House political appointees from the Biden, Trump and Obama administrations.
---
Why do voters accept bribes? Some answers are suggested by new evidence from Edo State in Nigeria.
---
"If health sector people don't want to discuss the reality of corruption, then I think they risk being part of the problem" - a worthwhile reminder from U4's Peter Evans (and one that applies beyond health).
---
CHANDLER FOUNDATION:
Tim Hanstad joined President Chakwera as Malawi launched its newest National Action Plan for Open Government Partnership. President Chakwera reiterated Malawi's commitment to the plan's implementation and the critical importance of collaboration with civil society, the private sector, and parliament.
---
WILLIAM AND FLORA HEWLETT FOUNDATION:
Shares key takeaways from the Evidence-Informed Policymaking strategy's evaluation and landscape scan. One of the findings was the recognition that evidence is a form of power. Hewlett Foundation will explore the intersections of power, inclusivity, and Evidence Informed Policy making.
---
OPEN SOCIETY FOUNDATIONS:
Mark Malloch Brown talks about the effect authoritarian governments have on Open Society Foundations' efforts and the debt crisis that many countries are facing.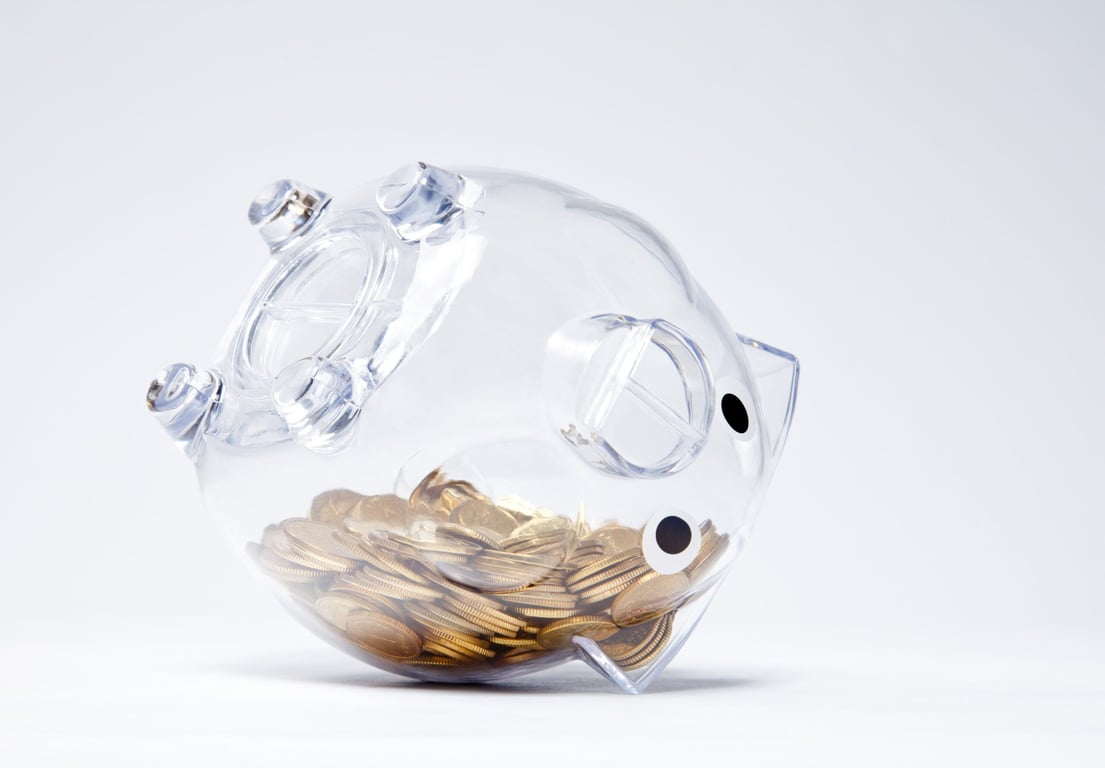 Funders often ask if there is a certain amount or percentage of grants that should be allocated to investing in the staff of grantees. Usually, they think it's a minor amount like 5% or 10%. Fund the People came up with a "modest" proposal to flip the script.
---
Micah McElroy and Aaron Horvath explain why the limited liability company model is flawed. They especially call out philanthropists who support transparency and accountability programming but use an LLC model which can allow funders to be opaque.
---
Laudes Foundation CEO, Leslie Johnson reflects that "sometimes the most impactful thing we, in philanthropy, can do is exit." Read why doing ourselves out of jobs might be a good thing or not. (Field exits are a perennial conversation among TAI members and we have pooled resources for those interested).
Going from grey to green.
The Extractive Industries Transparency Initiative (EITI) has updated its standard to better help citizens understand whether their countries are prepared to manage the energy transition. We expect much discussion of the move and what else is needed at the EITI Global Conference this week and TAI will be among those discussing what is transferable to renewables governance.

Helpful to many EITI companies, the UN Global Compact has new guidance for repsonsible actions relating to a Just Transition and Renewable Energy, while Opportuna Kweka and Rasmus Pedersen share insights on community participation in Tanzania's petroleum sector.
What can governments be doing? Imposing meaningful carbon taxes would help and the African Tax Administration Forum has a new policy brief on carbon taxation on the continent.
Last week we featured EU reports taking the private sector to task for greenwashing, and this time it is donors in the spotlight. A Reuters investigation shows that donors can be lax in what they count as "climate finance" the likes of hotels, chocolate stores and even coal plants made the list.
Greenwashing is likely to be increasingly the target of litigation and Camilla Hodgson provides a helpful review of the world of climate lawsuits and those who fund them – including philanthropy and for-profit entities.
Last week we recapped a TAI Funder call with some of the socio-environmental funds in South America. The WINGS philanthropy network now has a complementary resource of Lessons from Climate Funders on Locally-led Development Assistance.
A new appraisal of the use of Twitter as the principal platform for activism in Nigeria - why is it preferred above all others when it comes to the formation and operation of activist communities?
---
Kees Biekart, Tiina Kontinen and Marianne Millstein contextualize current global trends and research debates concerning democracy, civil society, and civic space.
---
Officials from Mexico's electoral agency say citizens' assemblies can strengthen democracy.
---
Check out an action plan toward a new deal on data in Africa – a useful push for fast-evolving data stewardship practices.
Job postings at Hewlett Foundation - ONGOING

Job postings at MacArthur Foundation - ONGOING

Job postings at Open Society Foundations - ONGOING

Job postings at Luminate - ONGOING

Job postings at Ford Foundation - ONGOING

Job postings at FCDO - ONGOING

Job postings at Skoll - ONGOING
Project Coordinator Extractive Industries in the Andean Amazon at the Natural Resource Governance Institue (NRGI)
Head, Communications Unit at the West Africa Civil Society Institute
Program Officer at Civil Society and Leadership Initiative's partnership with the Packard Foundation's Environment and Science program
Director of Philanthropy- Global Greengrants
Cybercrime Journalist, Organized Crime and Corruption Reporting Project
Are you seeking to launch a participatory program for climate action or digital policy?
Apply: Create democratic solutions for climate and digital challenges
Register for an orientation webinar, then apply by July 15 to receive free training, one-on-one mentorship, an implementation grant and peer support.
RINGO Community Gathering - Innovation and Influencing, Tuesday, 13th June, 12:00-13:30 GMT

Webinar: Remaking the Economy: Race for Profit. Wednesday, 14th June, 2:00 pm - 3:30 pm ET

The donor as a facilitator, convener, and thought partner, Wednesday, 14th June, 18:30 - 20:00 CEST
Philanthropy Transformation Initiative Report Launch, Tuesday, 20th June 2023, 2:00 PM - 3:00 PM (UTC+02:00)
Reviving News Media in an Embattled Europe, 21st June, 9:00 AM ET/ 3:00 PM CEST
EITI Global Conference, Dakar, June 2023
Why should you care about freedom of information? Webinar,15th June, 5:00pm UK time / 2:30pm EST
Panel Discussion: 'Uncovering the Offshore World: How Researchers Investigate Shell Companies, International Wealth Managers and Transnational Informal Economies', Tuesday 13th June, 5pm – 6.30pm BST
Promoting transparency and use of beneficial ownership information to prevent and combat corruption, 15 June, 14:00 - 15:00 CET (online and in-person at Vienna International Centre)
Building a transparent and accountable Ukraine: key steps to recovery, Friday 23 June, 08:45 - 14:30 BST, EBRD headquarters - 5 Bank St, London E14 4BG

Conference on the future of AI – and what this means for (countering) disinformation, June 29, Brussels, Belgium

Festival de Datos, 7–9 November, 2023 | Punta del Este, Uruguay

2023 #ShiftThePower Summit, Bogota, Colombia, December 2023

WINGS Forum 2023, October 3-5, 2023, Nairobi

EDGE Funders Annual Conference "Funding Boldly: Systemic Change and Alternatives," 18-20 October 2023