Summary of TAI Learning Days 24-25 January 2023
Last January around 40 funders and practitioners gathered in Lisbon, Portugal for the TAI Learning Days. The event aimed to foster an understanding of resilience and resistance strategies used by transparency, accountability and participation (TAP) activists in restrictive and authoritarian contexts; and to identify innovative and collaborative ways in which funders working on TAP and restricted civic space can support these.
Here we are sharing with you a visual report with some of the ideas raised among participants, but not necessarily shared by all. Let us know what you think at contact@transparency-initiative.org
What did we discuss?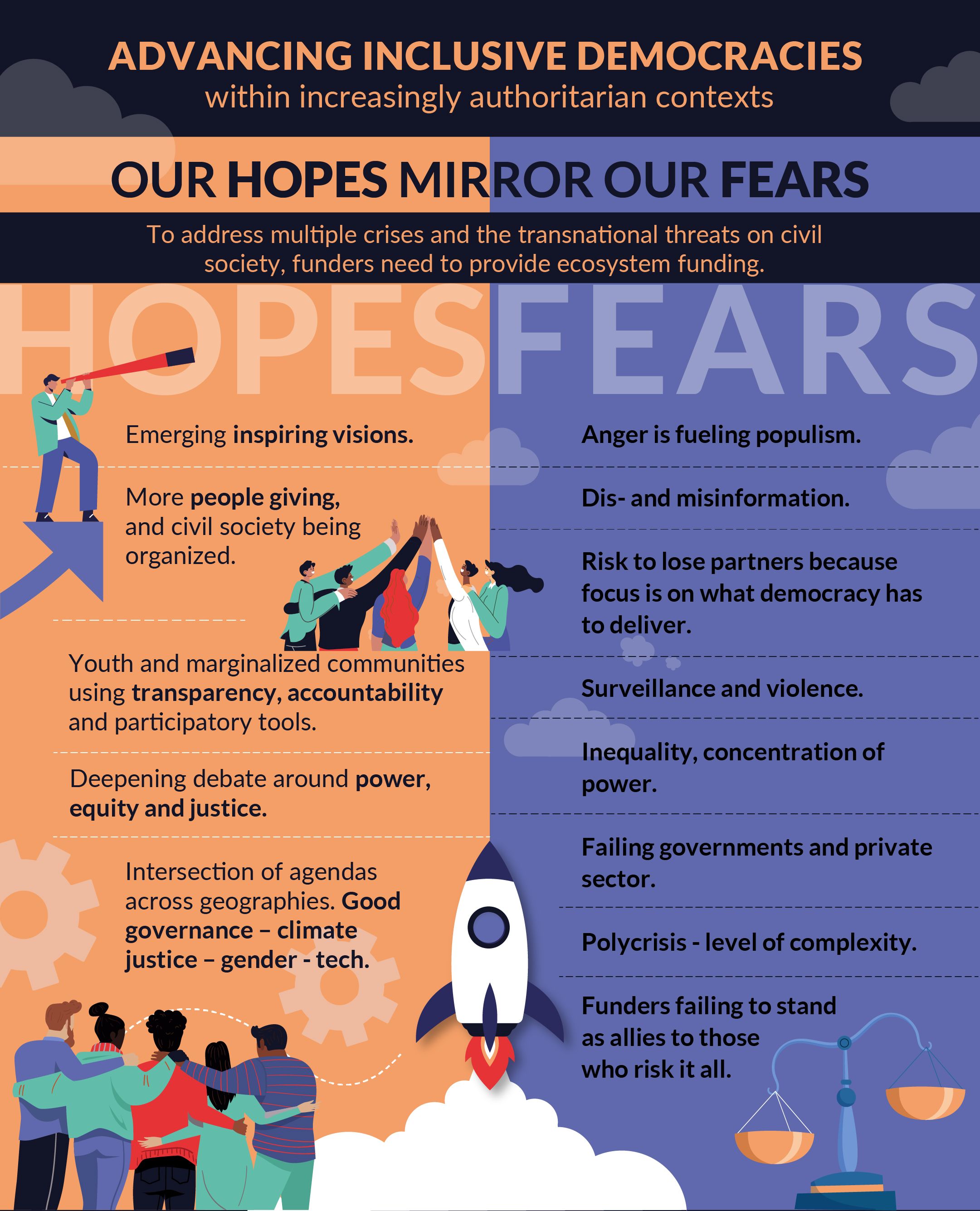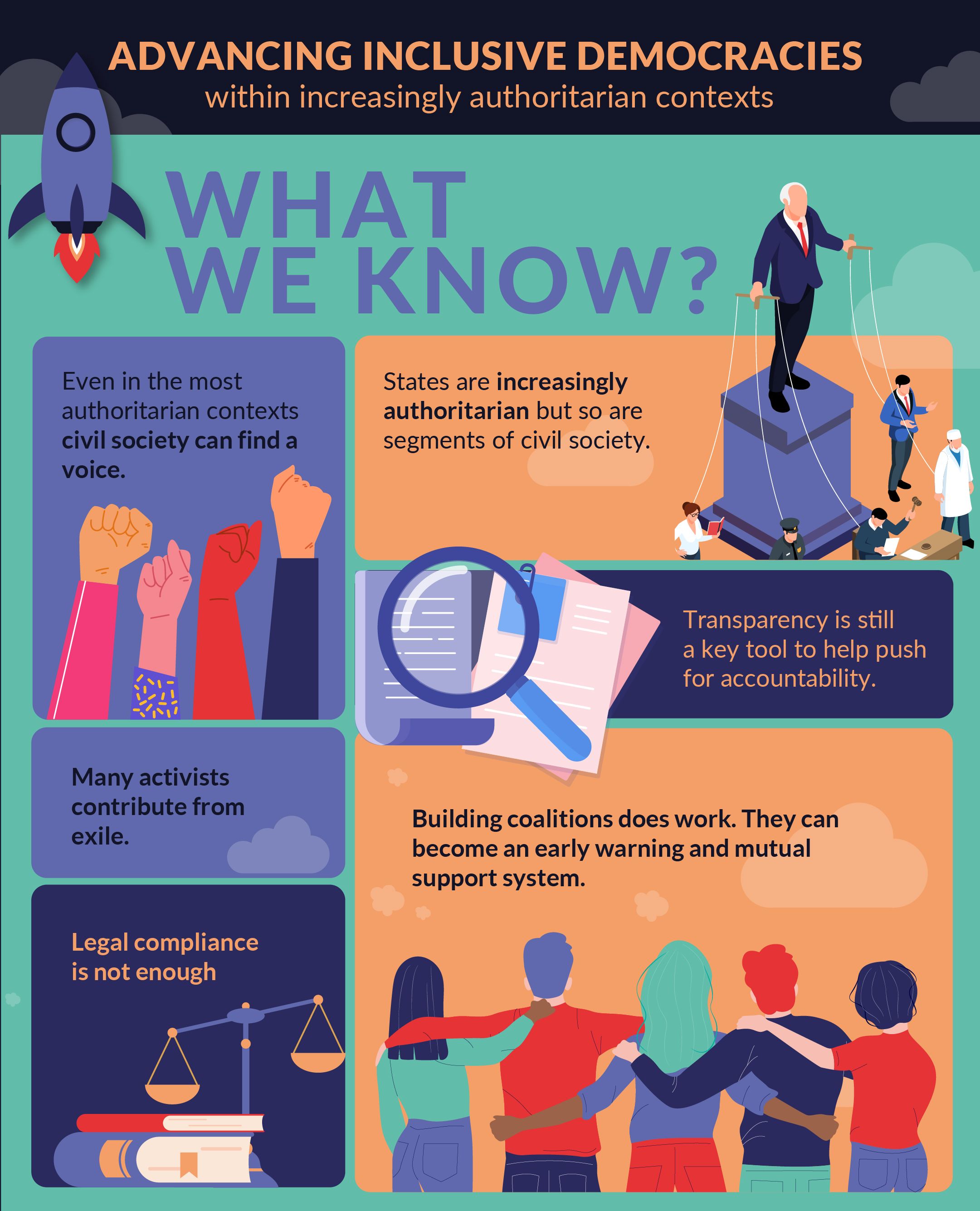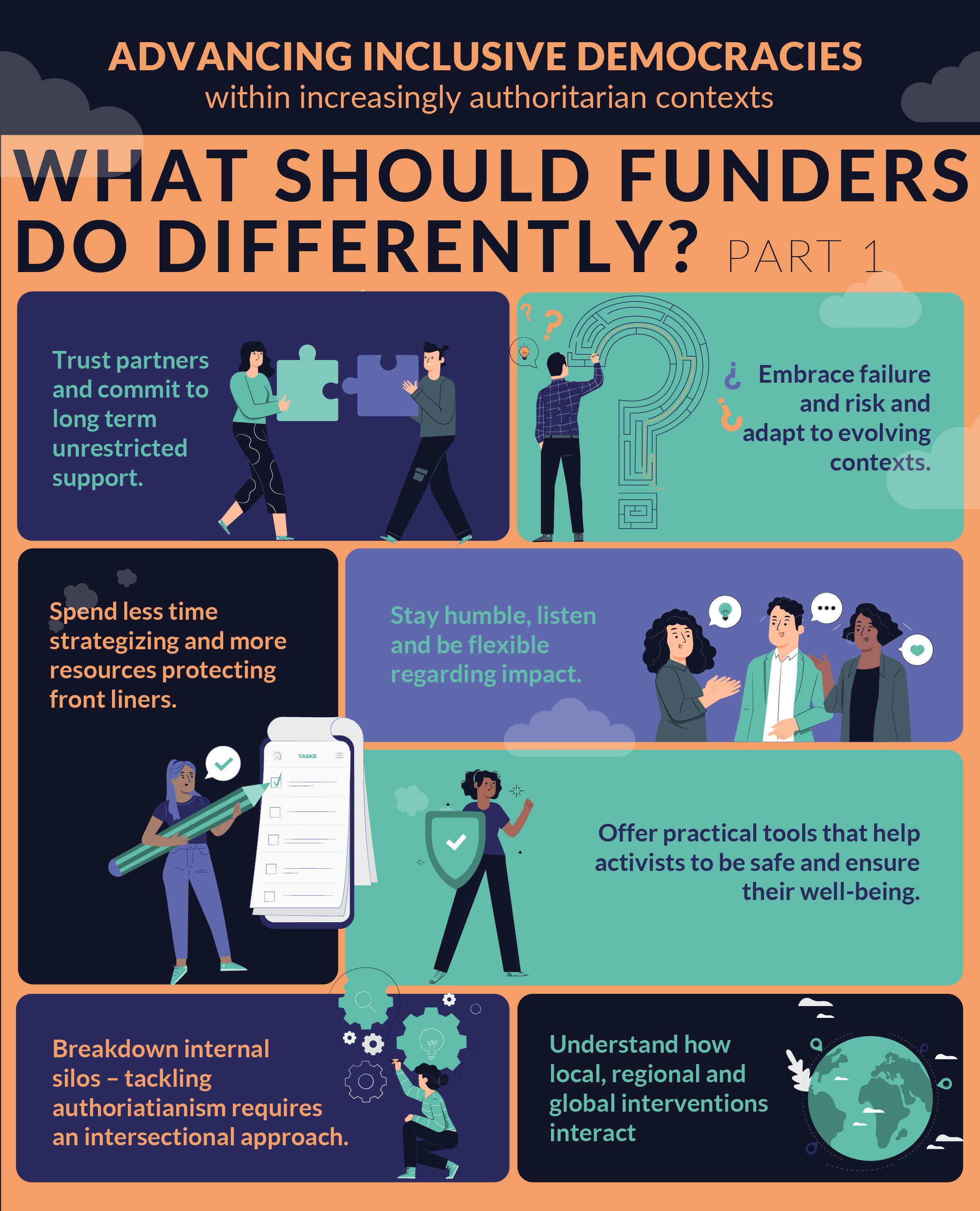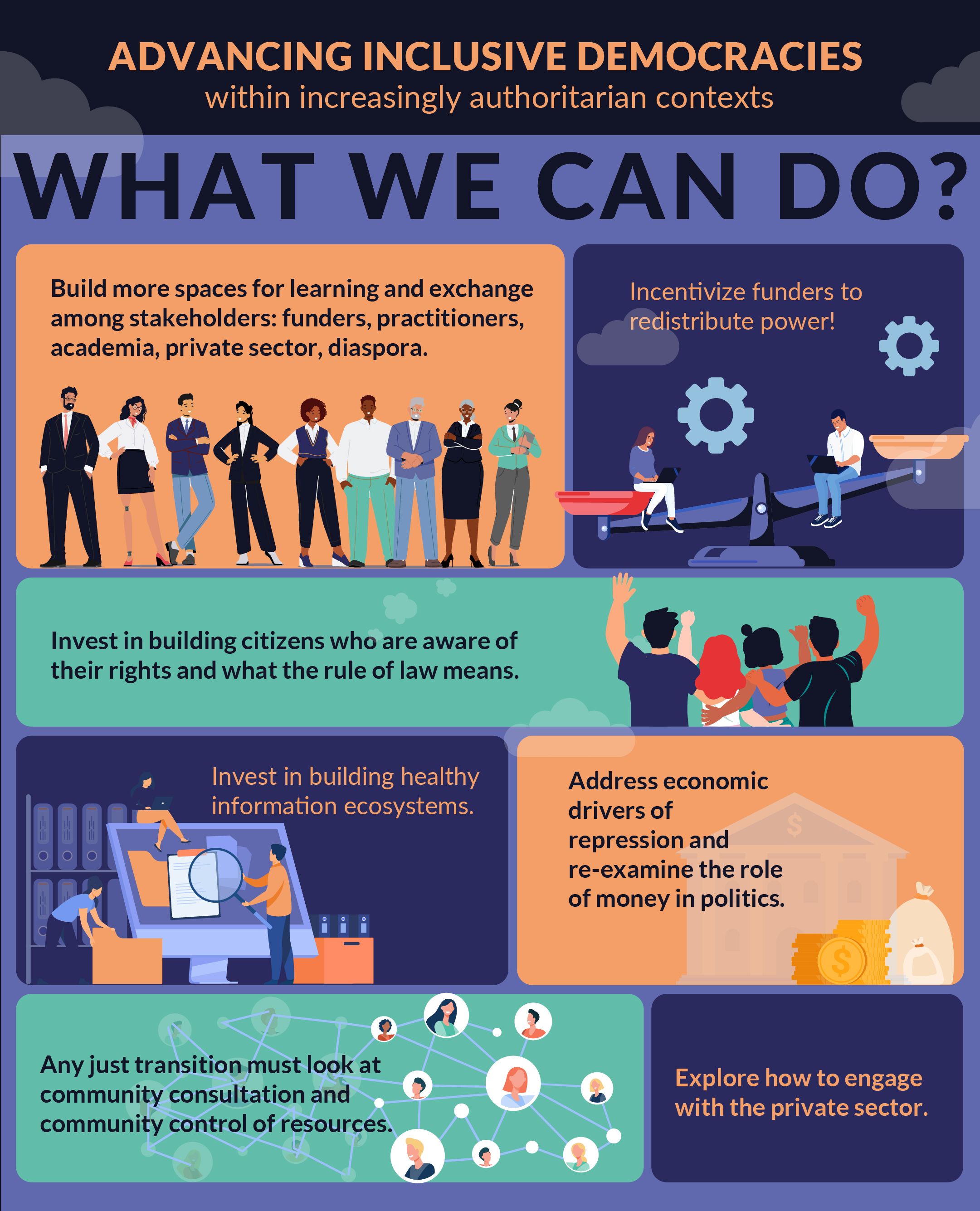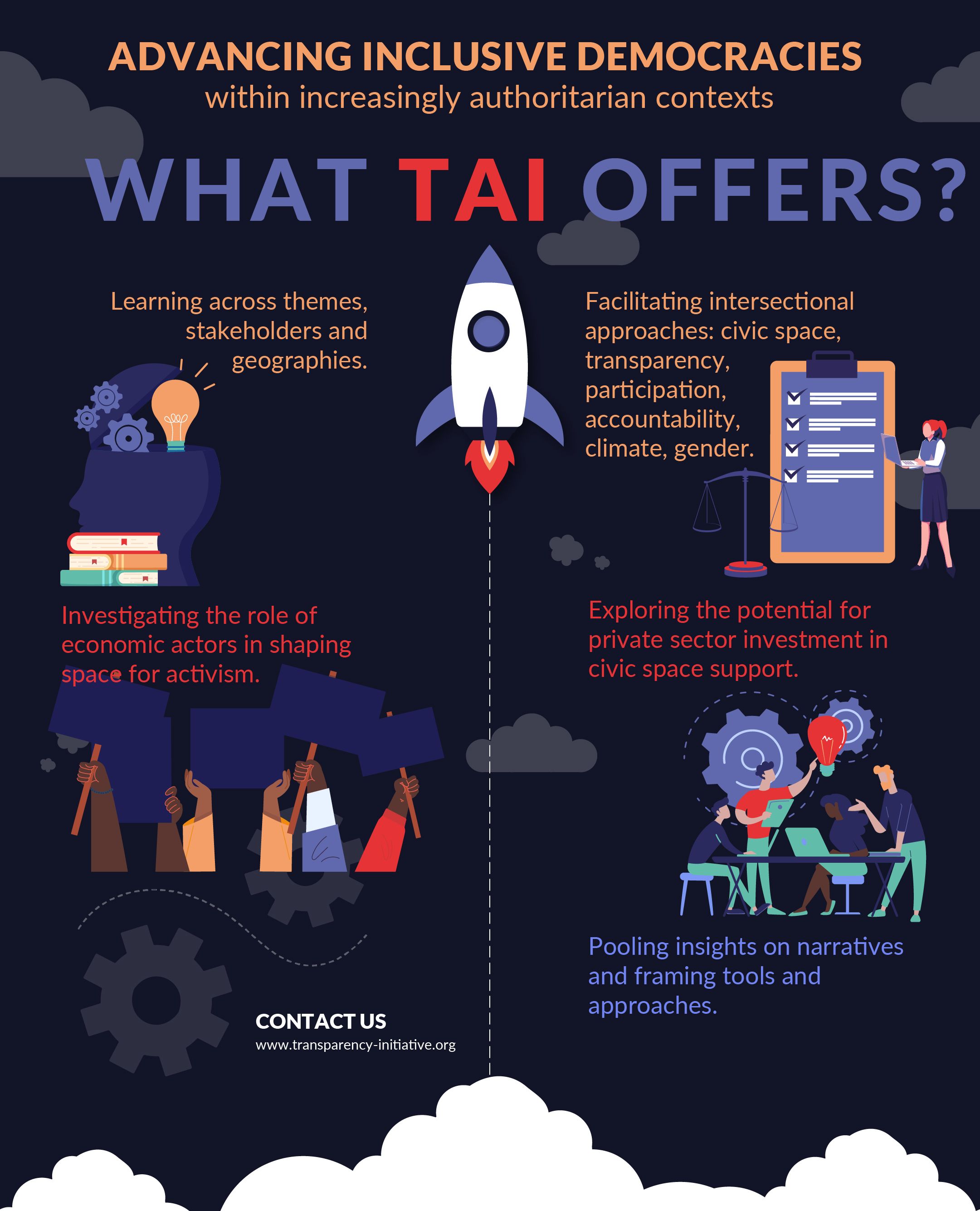 Loved this visual report? You can download it HERE.
There are amazing organizations doing relevant work in this space. During Learning Days, participants referenced a number of innovative initiatives being undertaken including:
Francophone Africa CSO Network for Open Government
Civicus jam sessions
We also compiled this list of resources and we encourage you to suggest additional resources (written, audio or video) that you think are relevant on the topic of the Learning Days. This initial list focuses more on civic space issues.